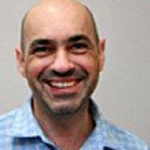 MBBS (Adelaide) DRANZCOG RACRRM  "I feel very connected to the community here and thrive on providing personalised, friendly and individualised care for people in all stages of their lives." Adrian enjoys all facets of rural General Practice and has particular interests in children's health, lifestyle medicine (in particular encouraging optimal health through a whole food plant based diet) and clinical education of medical students. Adrian believes that one should lead by example and since changing to a whole food plant based diet and increasing his exercise level, has not only reduced his blood cholesterol level by over 25% but also has a healthy BMI and feels more vibrant and energetic (except after a busy on call!) Adrian is married to Eden Valley girl, Jenny (nee Rogers) and has 4 sons. His interests outside medicine include football (soccer), computing, yoga and vegetable gardening.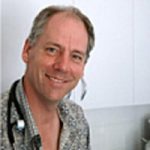 MBBS, DRACOG, EMST cert, MACNEM  Ray has been at AMC for over 25 years and has delivered many of our local babies. His areas of interest include Antenatal Shared Care, children's health and mental health. Ray has three adult children and when is not working he enjoys walking his wolfhound, his vegetable garden, philosophy and big power tools.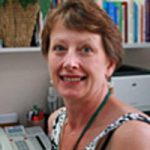 MBBS Chris has been practicing at AMC for over 35 years, and in that time has developed a particular interest in women's health issues, osteoporosis and palliative care. She is a founding member of region's Respecting Patient Choices reference committee, which has been highly successful in educating and enabling the completion of 'advanced health directives' ("living wills") within our community. Chris is an approved Yellow Fever immuniser. Chris has 2 children, Emily and Patrick, and is a passionate gardener, a keen swimmer, bushwalker and yoga enthusiast and enjoys making quilts.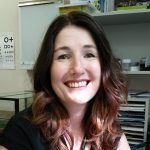 MBBS, FRACGP, EMST cert.  "My passion is in the community where my family and I live. After travelling widely around the world I have discovered that strong communities are good communities." Since joining AMC in 2003 Jodi has taken an active role in preventative medicine for all ages and has an interest in keeping the individual healthy, believing this will follow through to the community. Her interests lay in children's health and development, women's, adolescent and aboriginal health. Jodi also has a high understanding of drug and alcohol issues and sexual health. Periodically Jodi runs a clinic at Umoona Aboriginal health service at Coober Pedy, and works at the Gawler Aboriginal Health Service to provide GP services there.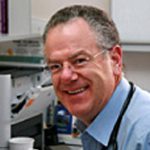 MBBS, DRACOG FACRRM "I have very much enjoyed all facets of being a rural GP, living and working in the Barossa community for over 30 years". David has been a rural GP since 1981 and joined AMC in 1991. He has previously worked in many facets of general practice, including obstetrics, anaesthetics and emergency medicine. He has also been involved in student and GP registrar teaching and supervising for many years. David now works 2 days a week at the Murray St rooms and a day a week at Tanunda Lutheran Home. He has been involved in many other facets of rural general practice over his career and is presently GP advisor to the SA Rural Locum Service, providing locum relief to rural and remote GP's in SA.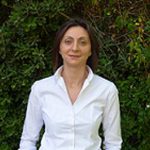 Suzy is a Fellow of the Australian College of General Practitioners and has a Diploma of Child Health. Suzy's areas of interest include preventative medicine, chronic disease management, women's health and pediatrics. She is also an examiner for the RACGP and enjoys teaching medical students. In Suzy's spare time she enjoys hiking and cycling.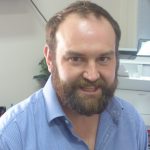 MBBS, FRACGP  Marty joined AMC February 2018 after finishing his training in rural general practice. He has been in Mount Gambier for 4 years including a 2 year stint in emergency medicine. His interests include men's health, children's health and emergency medicine. Outside of work he enjoys the local food and wine, sport and music.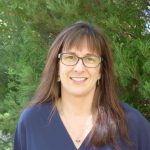 MBBS DRANZCOG DCH (SA) FRACGP "I love the variety of general practice & the opportunity to connect with people's lives and make a difference" Katrina has been a GP since 2001 and has worked in Western Victoria and Yorke Peninsula over the past 12 years. She has an interest in Women's Health including Antenatal Shared Care, Mental health, Child Health and Preventative Health. Katrina is also involved in Medical Education with GP training as well as the Adelaide Rural Clinical School at Adelaide University teaching Medical Students. Katrina is married with 3 children.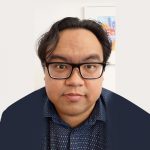 MBBS, FRACGP, Dip Child Health. I first came to AMC as a junior doctor for a 3 month stint in rural General Practice. I enjoyed myself and the work in the country, leading to my return in 2015 as a General Practice Registrar, and now as a fully-fledged General Practitioner. My interests are in Children's health, Aboriginal & Torres Strait Islander health and Palliative care. I am a budding gardener and enjoy cooking fusion cuisine.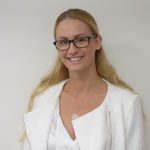 Jennifer studied a Bachelor of Science at Adelaide University followed by an Honours degree in physiology. Since then, she has studied Medicine at Flinders University and underwent her internship at the Lyell McEwin Hospital. She has worked in paediatrics, obstetrics/gynaecology, and geriatrics but her interest lies in general surgical procedures in rural general practice. She is an Adelaide girl with family from the Barossa. Outside of work she has a love for the environment and especially her garden at home.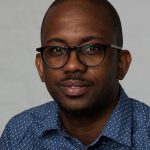 Dr Teedzani (Teddy) Petlo
Teddy was born in Botswana and moved to Australia in 2007 to study Medicine at the University of Melbourne, completed in 2012 and did a year of Internship in Shepparton VIC before moving to South to for the laid back life of South Australia. Teddy has been in Rural General Practice for the last 2 years starting in Waikerie where he started his GP training and now to Angaston for continuation of his GP training. He has a background of Emergency Medicine from his 3 years at the Lyell McEwin prior to joining the GP world. He has a keen interest in adolescent mental health, sports injuries and general procedures.
Teddy is a mad soccer fan, loves basketball, keeping fit when time permits and loves the Barossa way of living.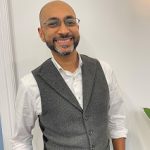 Bas grew up in the UK and trained at Cambridge and Oxford Universities before entering surgical training. He moved to Australia in 2013 and is now a contented Australian citizen. He initially worked at the Flinders Medical Centre in the emergency dept. and from 2016 to 2019 worked for the Royal Flying Doctors Service based in Port Augusta. He started at AMC in April 2021 and is enthusiastic about rural General Practice and is particularly fond of the term "ultra generalist", training with the Australian College of Rural and Remote  Medicine. In his spare time he enjoys abstract calligraphy and engineering with a particular interest in electric vehicles. His medical interests are in emergency medicine and mental health.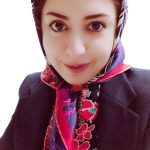 Dr Fatemeh Haghshenas (Dr Fatemeh)
Dr Fatemeh is an International Medical Graduate. She graduated medical school in Iran 7 years ago and practiced as a GP for 4 years. Since moving to Australia 2 years ago, she recommenced her studies to become a registered practitioner in Australia. As well as all aspects of rural General Practice, she has particular interests in skin procedures, paediatrics, women's health and chronic disease management. Outside of work she enjoys playing tennis, reading history books and traveling.
Millie graduated from the University of Adelaide in 2016 and completed an internship at the Royal Adelaide Hospital. This was followed by several residency years with experience in emergency medicine, psychiatry paediatrics, geriatrics and obstetrics. Her interests lie in women's health and paediatrics, having completed the Sydney Child Health Program and commenced a Diploma of Obstetrics and Gynaecology. Millie is undertaking rural general practice training with ACRRM and moves to Angaston following a year in the Riverland. Having grown up in the country, she is passionate about rural communities having access to quality healthcare. Outside of medicine, Millie has a love of food, music, hiking and camping and is looking forward to exploring the Barossa Valley
Josiah completed his medical training through the University of Adelaide and went on to spend his hospital training time at the Lyell McEwin Hospital, with general experience including Paediatrics and Psychiatry.  He also completed a year in Obstetrics & Gynaecology and is a GP Obstetric Shared Care provider. When not in the clinic, you can find him in the garden, at the gym, with his nose in a book or getting involved in the local activities of the Greek Orthodox Church in SA.