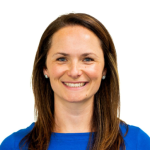 Physiotherapist
Bsc (Hons) Physiotherapist APAM "I love the exercise rehabilitation side of my work to get people back to 100% recovery, with Pilates being a big part of that". Raychelle joined AMC in July 2014 and brings a wealth of Physiotherapy and Pilates knowledge to the practice. Graduating from Northumbria University in 2008 with a BSC Physiotherapy with Honours, she began working in private practice here in the Barossa and completed her acupuncture training. Raychelle returned to England for two years working in the NHS, working in the hospital setting covering general physiotherapy and on the stroke ward carrying out community neurological rehabilitation. She was promoted to Senior Physiotherapist in the Musculoskeletal Physiotherapy Department in the NHS. In 2010, Raychelle trained in Pilates with the Australian Physio and Pilates Institute and has been teaching ever since. She returned to the Barossa in 2012. Raychelle has a special interest in treating the cervical spine, shoulders and knees. She has plans to specialise in women's health particularly during and after pregnancy.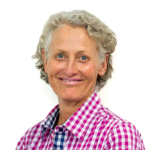 Physiotherapist  
Susan Gordon joined our physiotherapy team in March 2016 and has over 35 years of experience primarily in private practice. Susie graduated from Adelaide with a degree in Physiotherapy in 1985 and is committed to providing a holistic approach to treating patients. Susie provides a hands on, one on one approach incorporating Muscle Energy, Mulligan, Manual, Myofascial and acupuncture therapies. She feels she is well suited to a large country practice treating general physiotherapy issues. Whilst not specialising in anything in particular, over the years she has developed an interest in spinal pain and enjoys the challenge that these somewhat complex issues can present, particularly in adolescence. Exercise programs, nutrition and lifestyle are important components of her treatment. I love the fact that working in a large country practice you get all walks of life, this can be challenging but also very rewarding. I find AMC a very holistic and enjoyable place to work and working together with Raychelle, feels that all aspects of physiotherapy can be assessed and managed with professionalism and confidence here at AMC.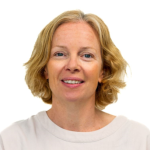 Nurse Practitioner 
Catherine joined AMC in 2018 in the role of Nurse Practitioner with over 20 years' experience in travel health and immunisations. Catherine provides relevant and specific travel health advice, including advice on the prevention of travellers' diarrhoea, malaria/mosquito-borne diseases, rabies risk and administers the recommended vaccinations for your travel. She provides advice and administers routine vaccinations including flu, whooping cough, shingles, Q-Fever, meningococcal vaccines, childhood immunisations and school catch up vaccines. Specialised expertise with accommodating needle-phobic clients. Catherine can also provide drug screening for corporate clients.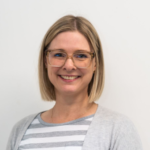 Dietician 
"I am passionate about helping people achieve a healthier life by enjoying nutritious foods while not missing out on the good things in life" Lee is an Accredited Practising Dietitian with over 15 years experience in private practice. She has a wide range of nutrition knowledge but has developed skills and a passion in helping clients achieve better health and well-being using a non-dieting approach. Lee appreciates the satisfaction that comes when clients realise that they don't have to be on restrictive diets in order to lose weight and be healthier version of themselves. Lee is also experienced in assisting people living with diabetes, heart disease, IBS and food intolerances as well as eating disorders. She helps them to gain a better understanding of their condition and how to eat well accordingly. Lee keeps active by playing netball, and enjoys good food and wine with friends